Meet - ISHRAE, the Indian Society of Heating, Refrigerating and Air Conditioning Engineers (ISHRAE). The organization was founded in 1981 at New Delhi by a group of eminent HVAC&R professionals. ISHRAE today has over 28,780 HVAC&R professionals and student-members, and operates from over 44 Chapters and sub-chapters spread all over India, with HQ in Delhi.
The organization focuses on advancement of the knowledge and application of Heating, Ventilation, Air Conditioning, and Refrigeration Engineering, along with related services. The organization is dedicated to promoting continued education in these areas for its members and anyone else interested in these sciences.
To achieve this goal, ISHRAE conducts lectures, workshops, product presentations, publications, and expositions. By providing these educational opportunities, the organization aims to foster growth and development in the field, ultimately benefiting society as a whole.
ISHRAE's main target is to make India sustainable or net zero by 2035, with a focus on the construction sector.
In that direction, the organization's Pune chapter recently organized a signature program, "Sustainability in High Rise" Green Conclave on 4th of February, 2023 at Suzlon One Earth, Pune.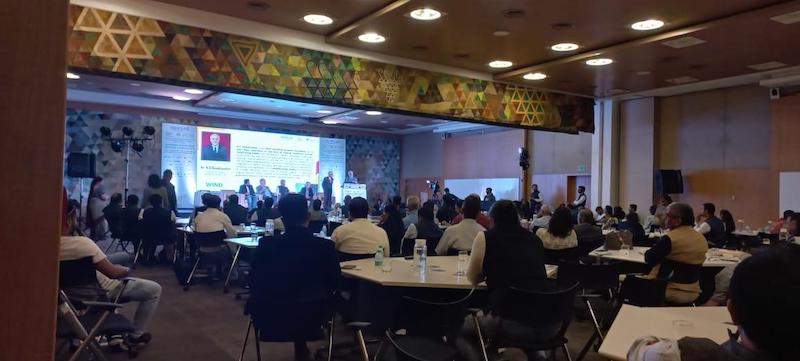 The event witnessed many prominent speakers, including Prof. Christopher Beninger (Principal Architect CCBA), Dr. Cary Chan (Chairman, Asia Pacific World Green Building Council), Ar. Ken Yang (Architect, Ecologist, Planner, and Author, Malaysia), Dr. Hariharan (Founder, BCIL AltTech Foundation), Ar. Milind Majumdar (Managing Director, GBCI, India), Ar. Anuja Sawant (Director, Council on Tall Building and Urban Habitat), Arvind Surange (CMD, ACR Project Consultants).
Distinguished guests such as Pankaj Dharkar (Chairman, ASSOCHAM GEM), NS Chandrashekhar (National President, ISHRAE), Anand Chordia (Director, Tech & Inn, Suhana Spices), Prof. Anil Kashyap (President & Chancellor, NICMAR University) and Ar. Anshul Gujarathi (Convener, Green Conclave) also graced the event with their presence.

In pursuit of its goal, ISHRAE has launched the new GREEN POD initiative, which aims to promote "Pruthvi Paryavaran Parivartan" or earth-friendly environmental changes. The initiative is led by Prof. Anil Kashyap, President & Chancellor, NICMAR University, who emphasizes on the importance of concept-based learning and practitioner support for technical education.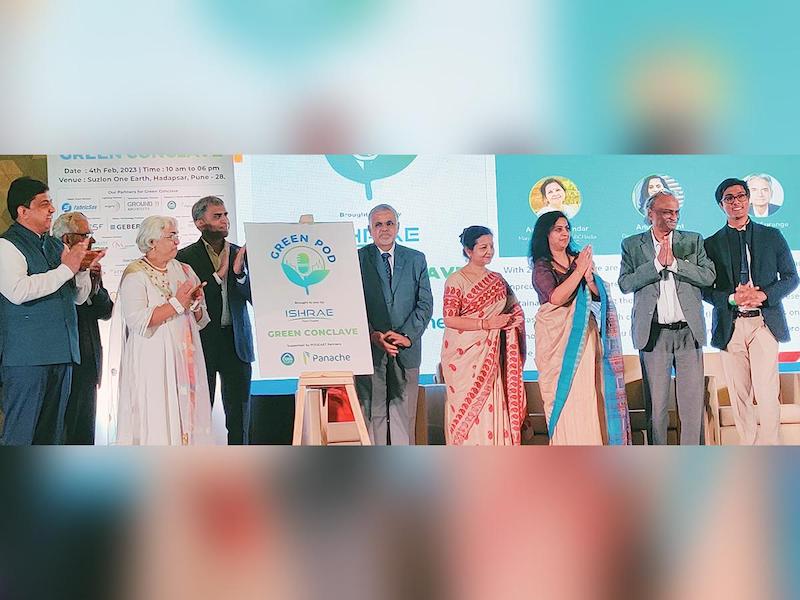 Leading the sustainability mission for the built environment, faculty from School of Energy and Environment (SOEE) participated in the event along with seven students from MBA-APM and MBA-ACM. Prof. Anil Kashyap received the "Institutional Award for the Year 2023" at the Green Conclave.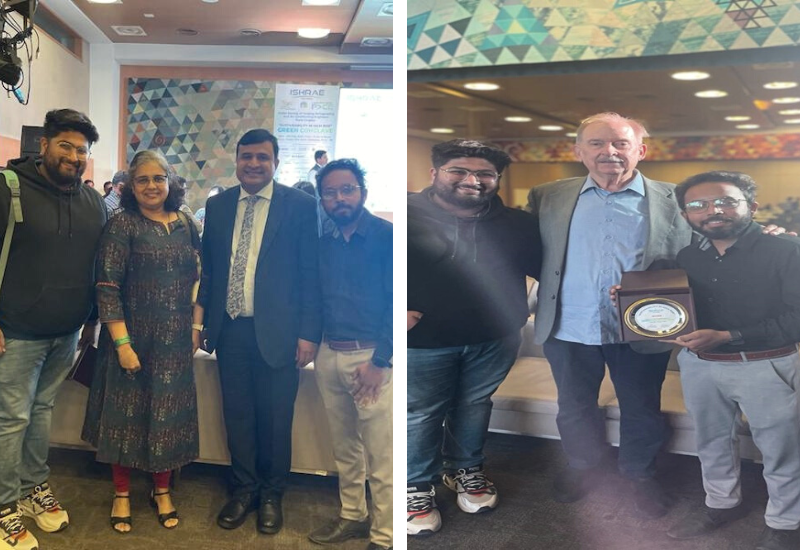 Achieving sustainable development requires a holistic approach that considers the relationship between society, economics, and the environment. ISHRAE and its initiatives aim to promote such a perspective and drive positive change towards a sustainable future.