In an era marked by rapid changes in education, it has become crucial to reimagine learning programs and cater to the evolving needs of students and global priorities. Recognizing this need, the Academic Practice Directorate at NICMAR University took a proactive step to enhance the professional excellence of its esteemed faculty members.
On the 27th and 28th of April 2023, a two-day faculty development program titled "Learning and Teaching for Professional Excellence and an Enhanced Student Experience" was organized.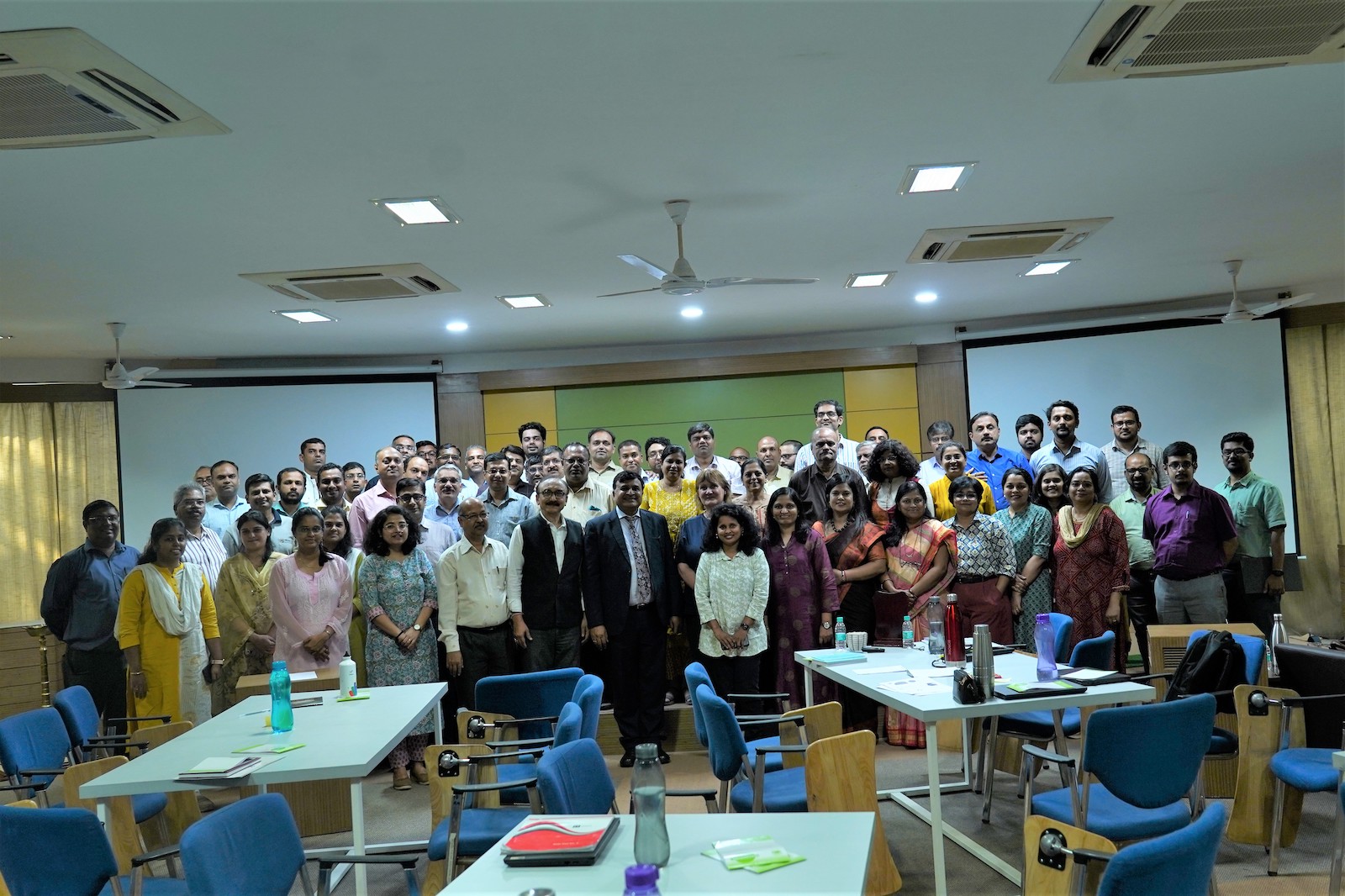 The event witnessed the participation of distinguished resource person, Prof. Fiona Smart, an international Learning and Teaching Enhancement Consultant. Prof. Smart's wealth of experience as a visiting professor at Edinburgh Napier University and her notable tenure as the former Head of the Department of Learning and Teaching added immense value to the program. Her expertise in driving strategic change for demonstrable impact has made her a sought-after consultant in the field.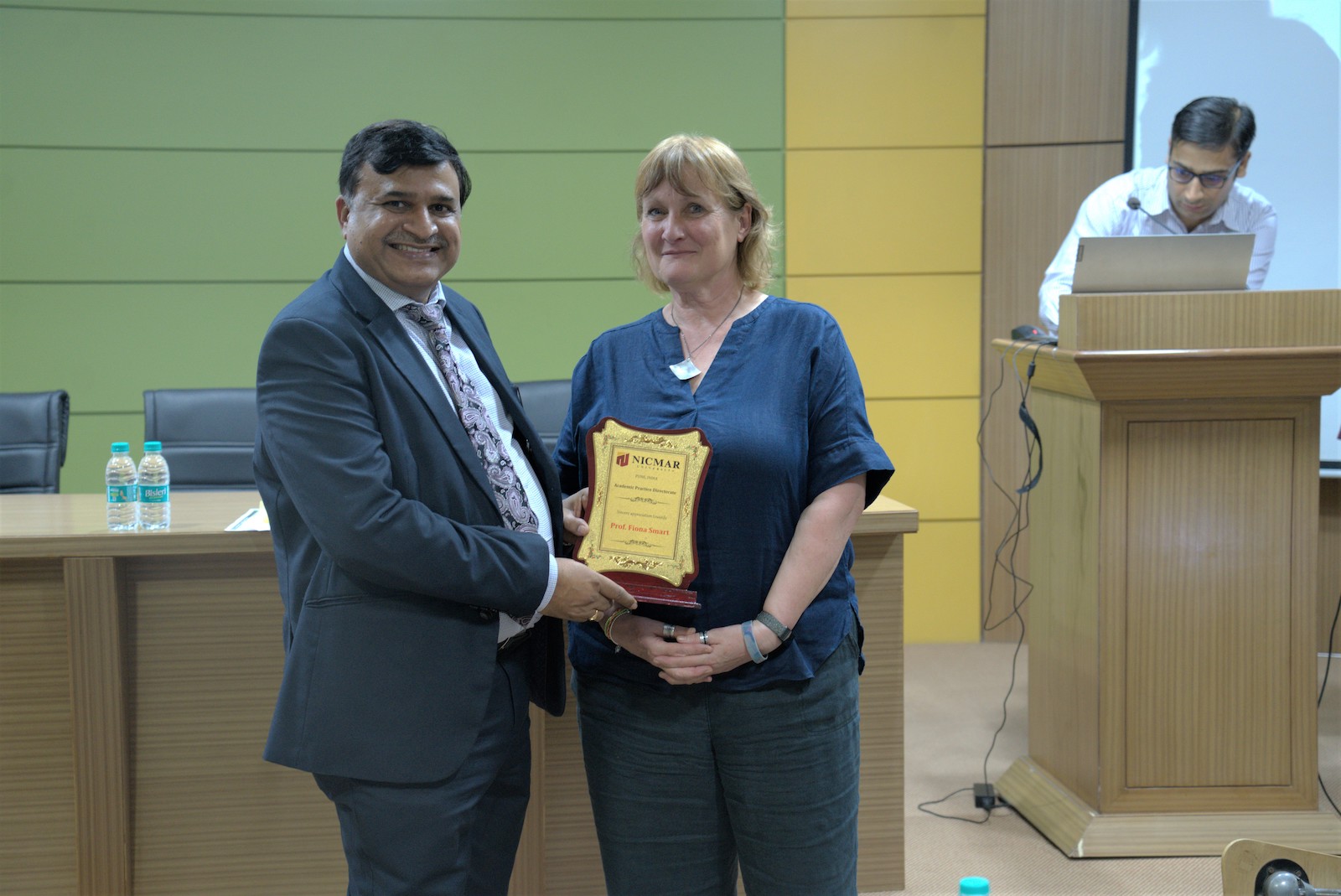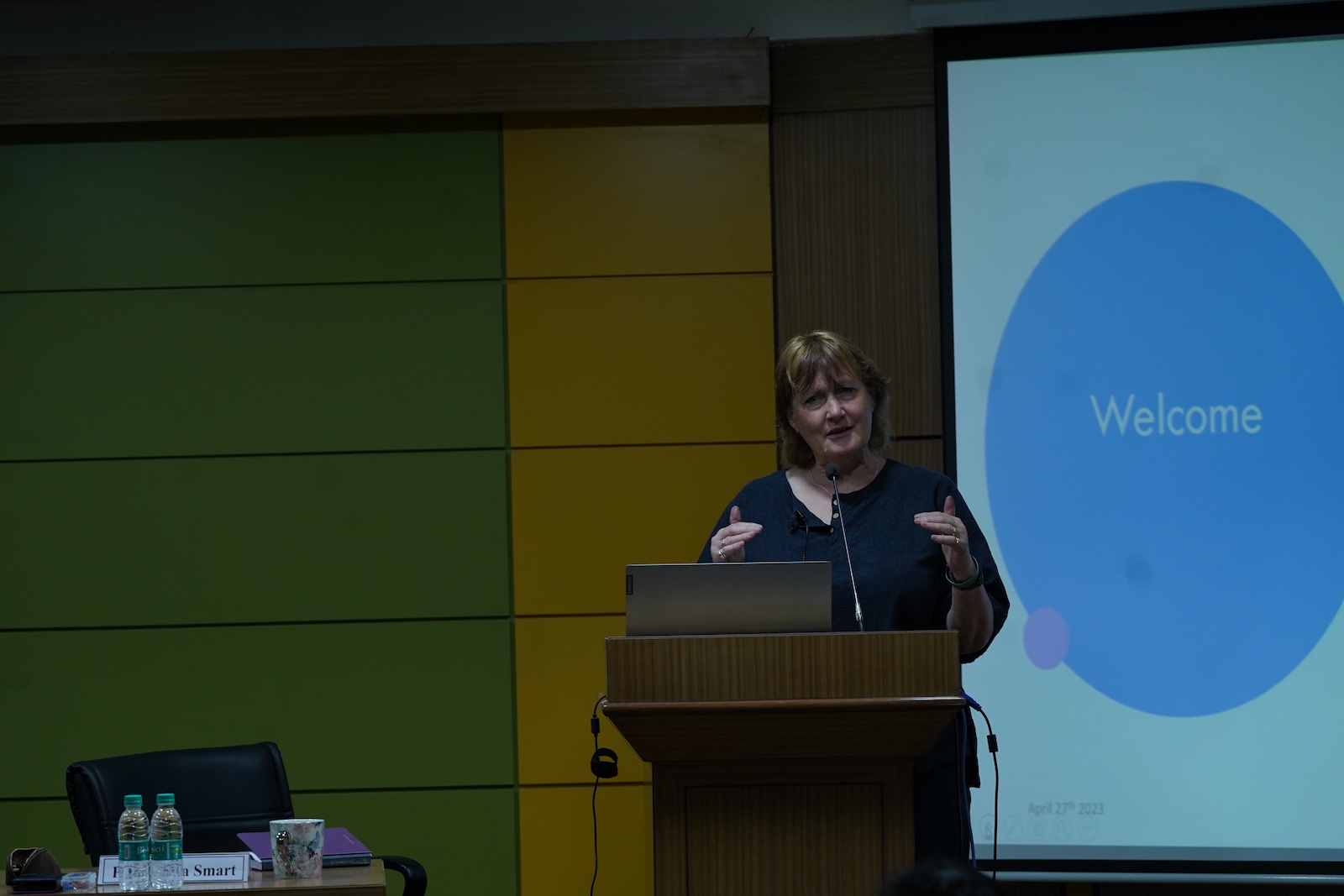 The faculty development program at NICMAR University, Pune campus, was met with great enthusiasm from all faculty members. The program focused on fostering an interactive and engaging learning environment, with hands-on activities and discussions centered around topics such as effective curriculum design, pedagogical techniques, assessing learning outcomes, and continuous improvement of learning programs.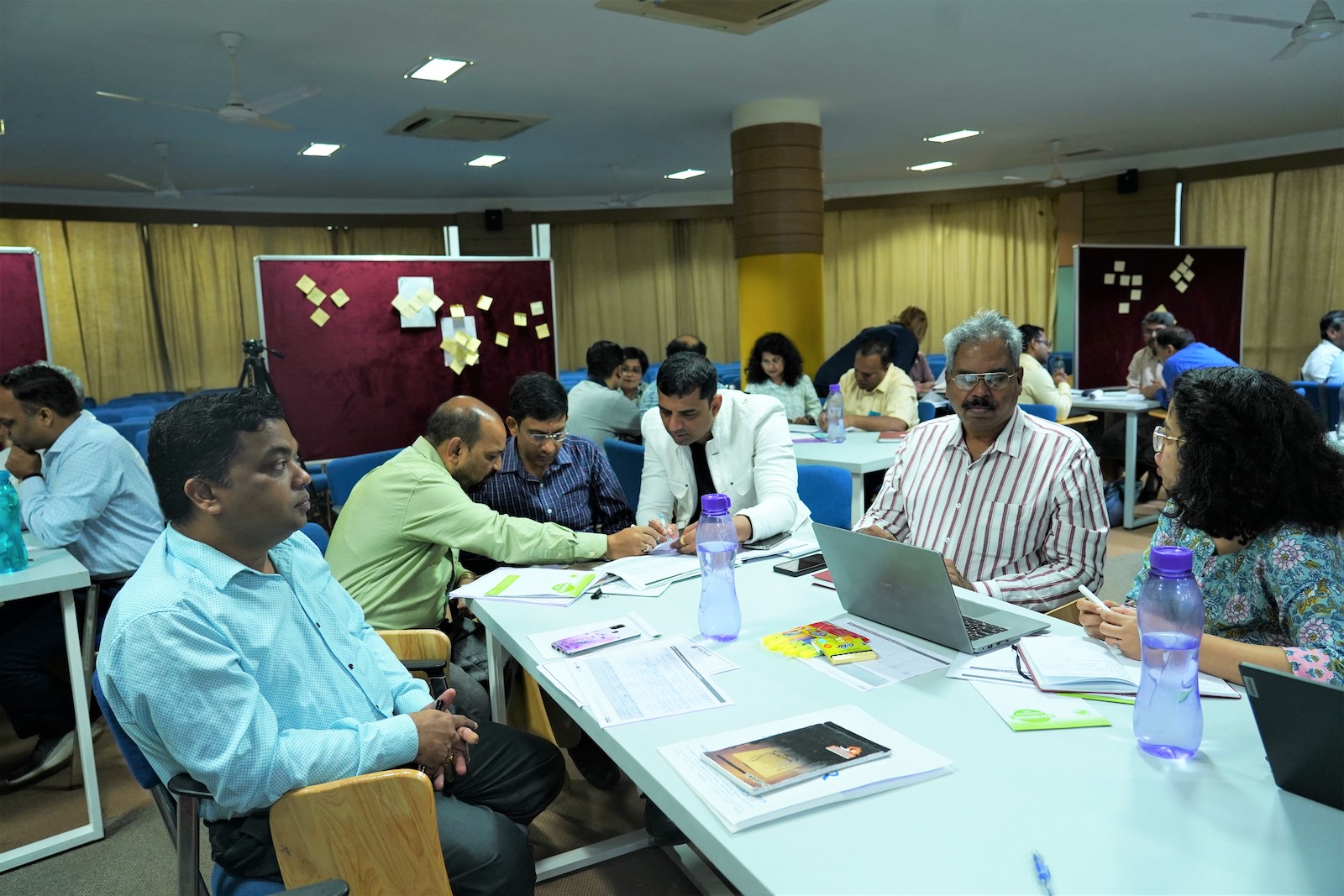 The esteemed presence of Dr. Anil Kashyap, President and Chancellor of NICMAR University, Dr. Mrs. Sushma S. Kulkarni, Vice-Chancellor of NICMAR University, Pune, and Dr. Poonam Kashyap, Director of Strategy and External Partnerships for NICMAR Group of Institutions, added to the significance of the event. The leaders provided valuable guidelines and insights, inspiring faculty members to implement innovative teaching and learning practices in their future endeavors.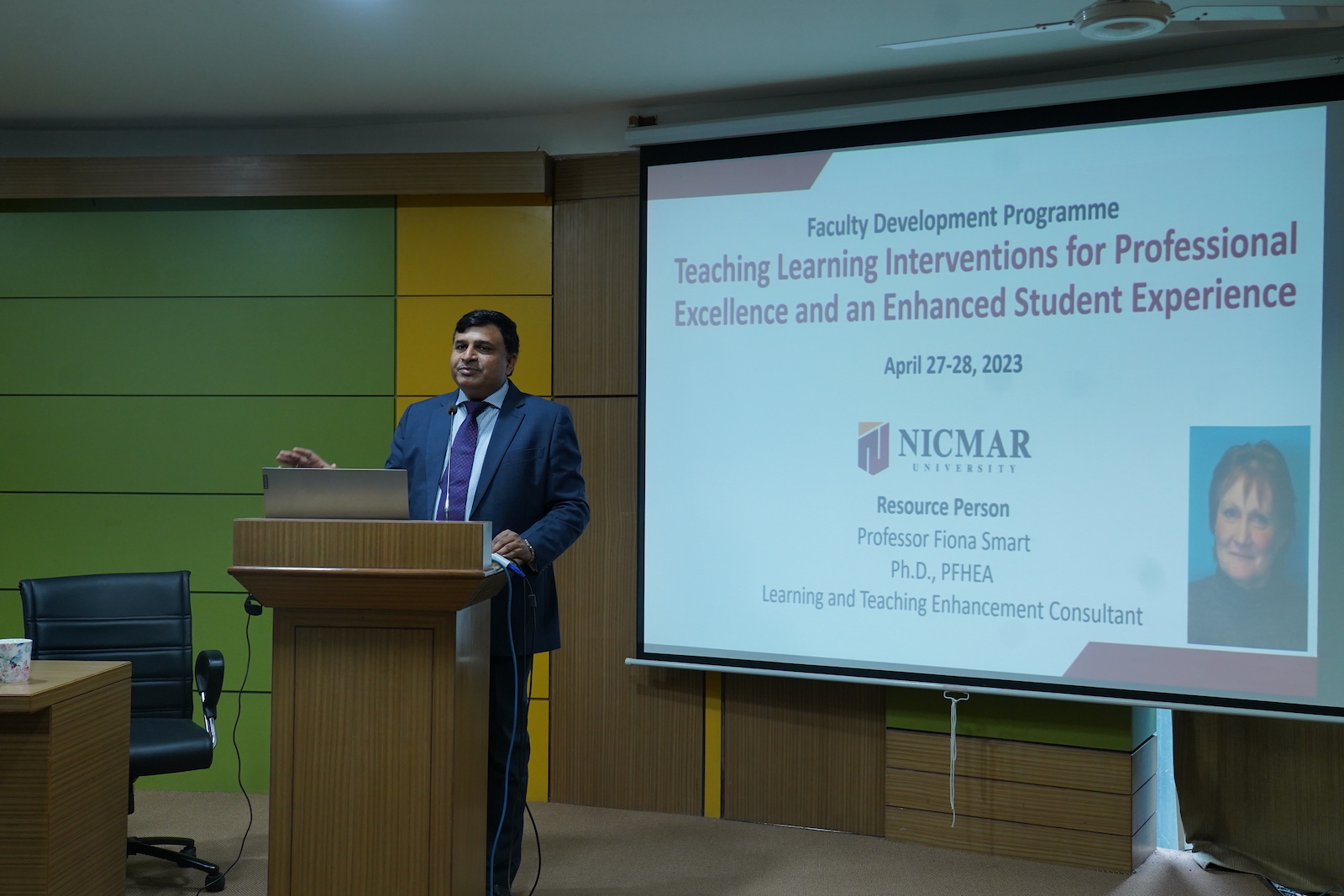 Under the guidance of Dr. Poonam Kashyap, rich discussions and deliberations took place among the faculty members, exploring avenues for enhancing existing teaching-learning practices and adopting innovative pedagogy techniques.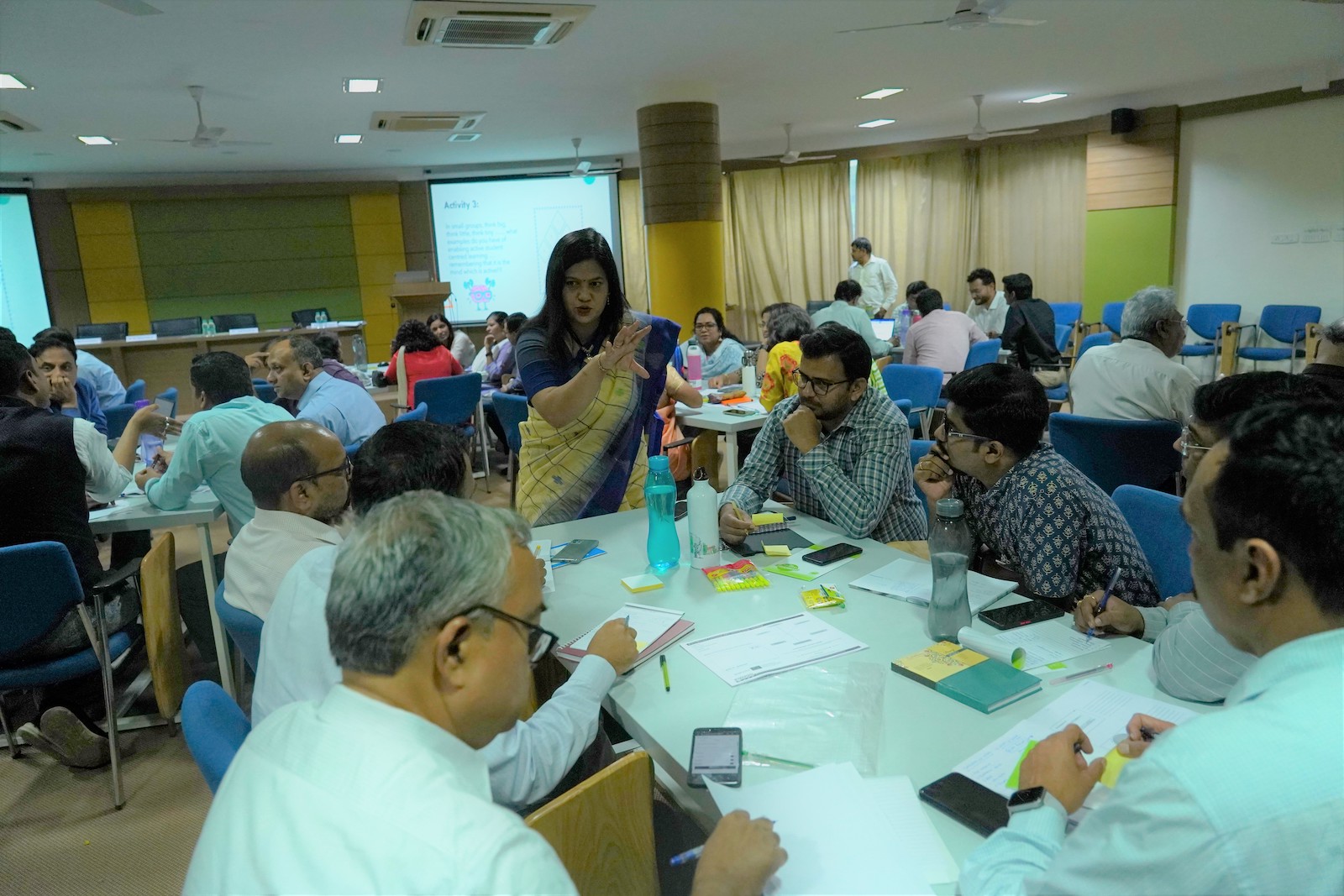 The two-day faculty development program proved to be a thought-provoking and transformative experience for all participants, paving the way for professional growth and an enhanced student experience at NICMAR University.