Enjoying a horde of memes and reels on "Sorry, I am out!" and "Ye sab doglapan hai" as much as we are?

Who wouldn't? The startup-supporting reality show Shark Tank has taken the country by storm.
"Startup", the current generation's buzzword, is one trending subject worldwide, so much so that it finally has a reality show in India.
It has become one of the prime career verticals wherein many students and professionals are changing their paths by owning a startup to achieve their dreams. For many years now, this wave has captured India, making it the 3rd largest startup ecosystem worldwide, with over 75000 startups which include over 100 unicorn startups.
But… how did it all begin? What made the country take startups seriously? And, most importantly, what impact will startups have on the Indian economy in the next five years?
Well, let's find out!
How did the startup fever evolve in India?
The startup drive in India began when the internet was at the introduction stage in the world, with software service-providing and product-oriented startups.
The year 2008 experienced a major recession with a maximum employment turnover rate. However, people had to come up with another option to fulfill their income requirements, and so, they pushed themselves to entrepreneurship, which emerged in the 4th wave of the era with logistics and advertising startups establishing majorly.
Entrepreneurship was gradually emerging as one of the preferred career options, but unlike other streams, there was a lack of organized structure to assist the entrepreneurs.
Observing this and the significant development and growth of the country by the rising entrepreneurial mindset, in 2016, the government launched the initiative of 'Startup India'.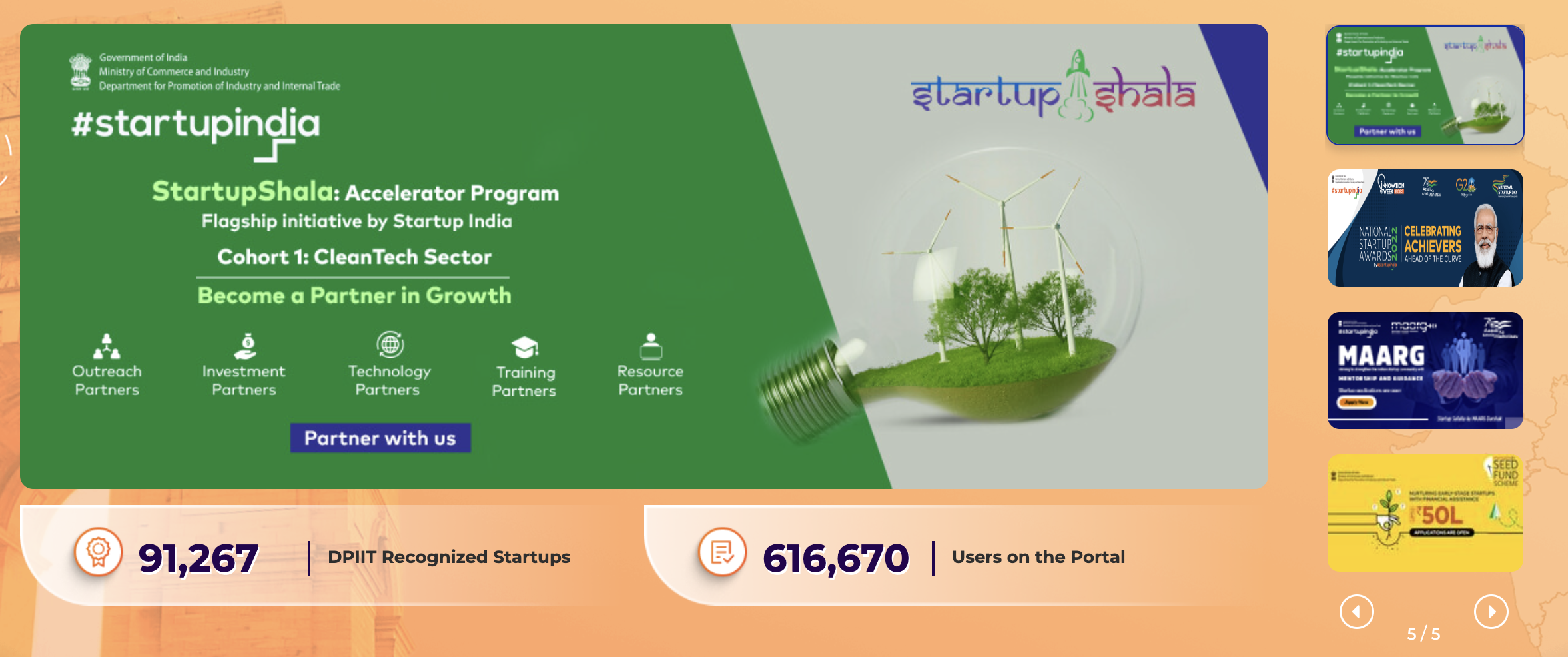 Source: StartupIndia
Today, 'startup' has become a fever in our country, making it the 3rd largest startup ecosystem in the world.
According to the 2021 survey of CEO World Magazine, India is considered the "Most Friendly Startup Country" based on the following factors:
- Availability of technical workforce
- Investment in upskilling the workforce
- Investment in Research and Development
- Encouraging and assisting innovation
- Availability of adequate resources
- Favorable policy framework
Apart from that, increasing digitalization adoption, progressive government initiatives like 'Make in India' and 'Atmanirbhar Bharat', and the sheer number of growing startups in tier-2 cities are making 'Entrepreneurship and Startups' a flourishing trend in India.
India: The Status of Startups Today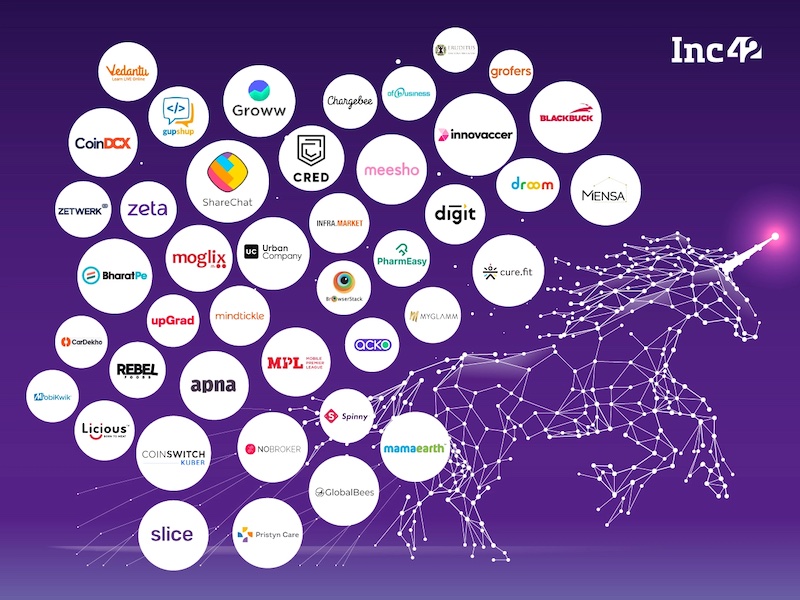 Source: Inc42
1. Government schemes
With various government schemes such as ASPIRE (A Scheme for Promotion of Innovation, Rural Industries and Entrepreneurship), Pradhan Mantri Mudra Yojna, Multiplier Grants Scheme, and many more, startups are accelerating.
2. Unicorns galore
As per the Inc42 report, India has over 105 unicorn startups with a valuation of over $1 Billion.

3. Women taking charge

According to India Brand Equity Foundation (IBEF), 45% of the startups are run by women, of which over 50,000 startups are recognized by the government, and India is witnessing unicorns like Nykaa, Mobikwik, Zolo, and many more.

4. Incubation support
With the mandate to establish incubation and accelerator programs within the universities, there are over 840 centers offering support to entrepreneurs and startups.

5. Global investors
The ecosystem has a developed, robust investment framework at a global scale, with over 9000 investors participating in startup funding.

6. Mergers & Acquisitions

Startups are already closing M&A deals, which has counted to 1088 deals to date.
Suffices to say, startups and the entrepreneurial ecosystem are greatly influencing the Indian economy. Various sectors are creating a significant space in the market with unique and problem-solving innovations.
Startup Sectors Expected to Boom in the Next 5 Years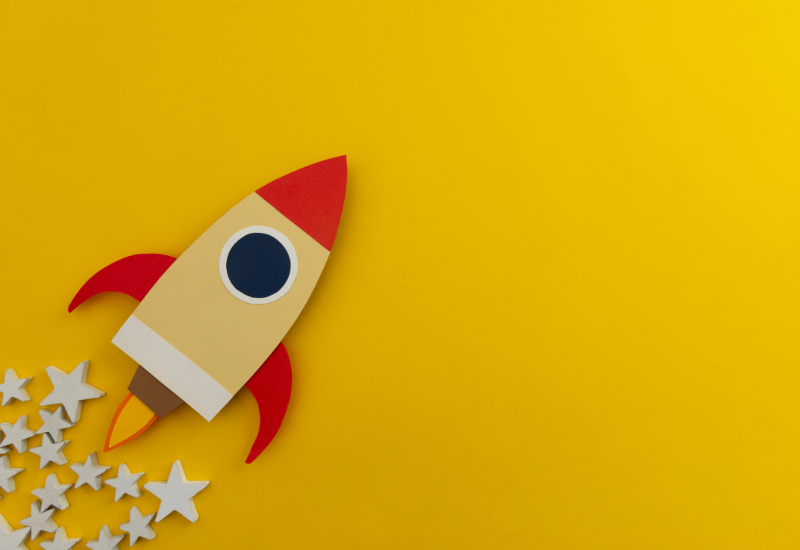 With the availability of resources, government support, a large pool of investors, and growing entrepreneurial opportunities, the following sectors might increase their graph while influencing the Indian economy:
1. FinTech and Financial Services
The initiative of 'Digital India' has emerged the country as the fintech industry leader with the highest FinTech Adoption Rate of 87% (EY Global Fintech Adoption Index 2019).
India has already got 17 unicorns within the last 5 years with approximately 170 mini-corns across the sector, and with constant advancement in technology, budding entrepreneurs are driving their innovation towards it.

2. Education
Companies like UpGrad, Byju's, Classplus, and many others are soaring as startups in India. Education is a necessity, and its blend with technology is advancing its reach to the students while enhancing the quality.
With innovations focusing on gamification, AI, AR/VR, and microlearning, startups are changing the outdated mode of imparting education in many cities.

3. E-commerce
According to Inc42 data, the e-commerce industry in India is projected to reach $400Bn by 2030 with a CAGR of 18.9% between 2022 to 2030. With the rising number of shoppers in the country, over 5100 startups are leveraging e-commerce services.

Also, the emergence of digital payments (PayTM/Gpay), hyper-local logistics (Zepto, Swiggy Instamart), and analytics-driven customer engagement (Zomato push notifs, Spotify) have already birthed numerous unicorns. Retail giants like Amazon, Flipkart, and PayTM have diversified into the food retail and grocery delivery market.

4. Healthcare
According to the Economic Survey of 2022, the public expenditure on healthcare in India stood at 2.1% of GDP. Also, the market size of e-health is projected to reach US$ 10.6 Billion by 2025.
With these estimations, the graph of the healthcare sector of India is constantly rising. Startups like NetMeds, HealthifyMe, and others are offering in-hand healthcare services.

5. SaaS
As per a report by Bain & Company titled "India SaaS Report 2021", the investment in Indian SaaS companies increased by 170% in 2021, reaching roughly US$4.5 billion.
According to an EY-CII research report, the SaaS Industry in India is estimated to cover 7-10% of the global market. Also, with the surge in Aadhar link-ups for digitization, India is home to a billion unique digital identities, leading to faster adoption and rapid growth for bootstrapped SaaS.
With growth estimated in the sectors, many entrepreneurs are grabbing the opportunity while establishing innovative and noteworthy startups. This will give a new shape to the future of India.
What the future looks like
The last 6 years of the Indian startup ecosystem have witnessed tremendous growth. From 733 startups in 2016-17, the number rose to 14000 in 2021-22, making India the 3rd largest startup ecosystem in the world.
- A lot of IPOs are expected from the Indian startup ecosystem.

- With the help of VC investors, women-led startups will be boosted.

- Investors will be signing tokenization agreements, which reduces risk while making the process transparent.

- Digitized funding and startup support will be encouraged.
'Startup' is not just a trend but a significant career option wherein the opportunities, challenges and processes are not like any other stream. An entrepreneurial mindset is different from the crowd, and if you think that you do not fit into a 9-5 routine, then you must ace your skills with an MBA/PGD in Entrepreneurship and Innovation.
Click here to learn more about one of NICMAR's most revolutionary postgraduate programs designed for the founders of tomorrow.