Houston! We have a problem!
Things are really getting out of hand here on our planet. India has topped China as the most populous country in the world.
Not exactly an envious feat, considering other aspects of our nation have not been growing at a pace that can sustain this population. For example, our urban infrastructural development!
As per the World Bank's report, our urban cities will have to house around 600 million city dwellers by 2036.
With more and more people migrating to the urban cities, the existing infrastructure is already under immense stress.
But if not to the cities, then where?
With rising standards of living, it's the grand symphony of dreams, and desires that is attracting everyone to the urban pastures. And in this race, no one wants to be left behind.
And here lies the big problem.
How does one accommodate such a large population in a finite amount of space over which our cities were built?
Let's expand a bit more and try to find the answer to this question.
Lagging Infrastructure & the Problems that Follow
Our cities were never developed with a foresight of a population explosion of this magnitude. The rate of population growth is much higher than the rate at which our urban infrastructure has developed.
This has led to a major urban crisis!
Allow us to shed some light on it with an example of India's biggest metropolitan - Mumbai.
Mumbai- Maximum City with the Maximum Population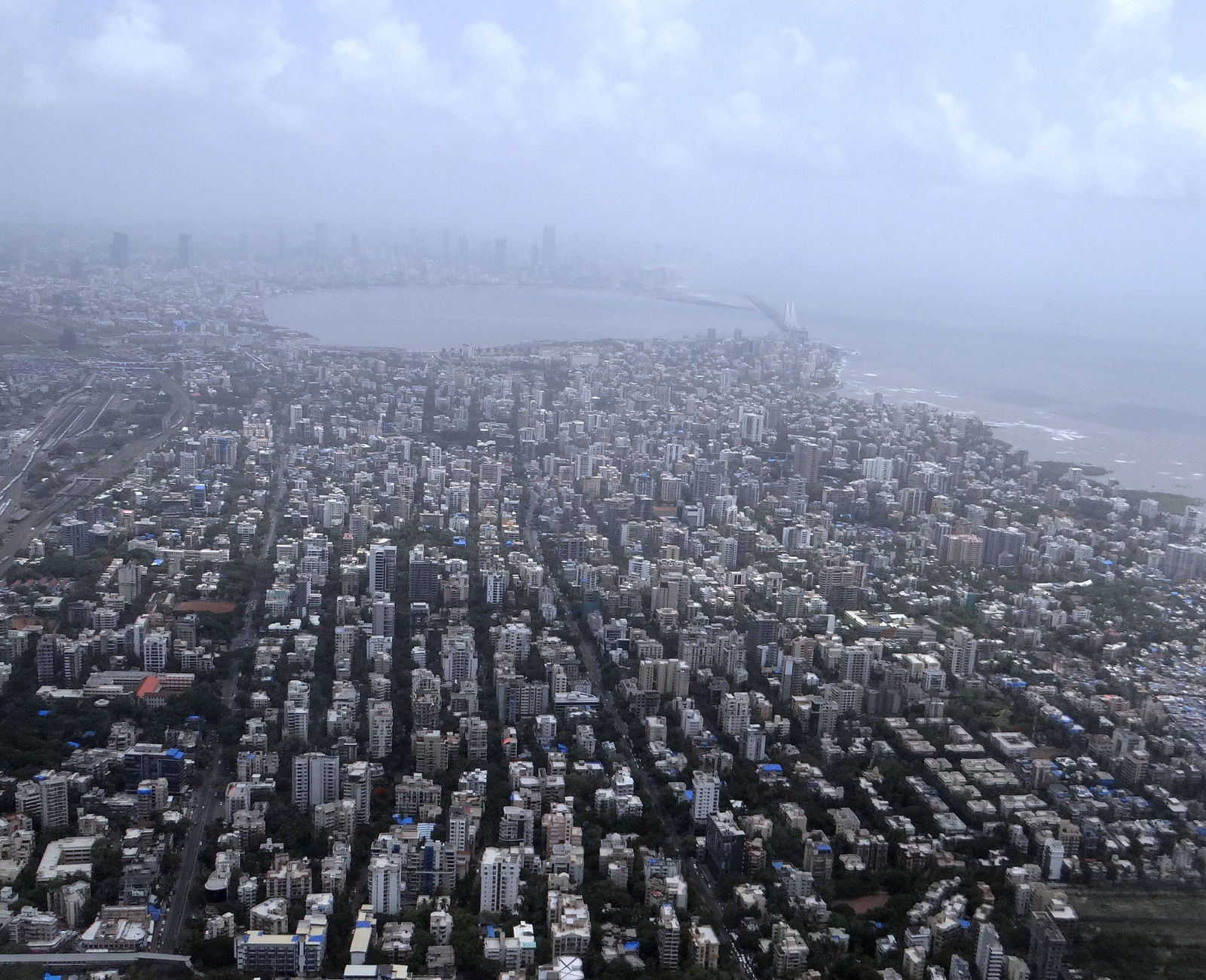 Mumbai's current population is over 21 million, which has increased by 1.6% from 2022. And it's still increasing as you read this! Due to all the strain on the city the following problems have arisen:
- Overcrowded public transportation
- Dilapidated roads
- Inadequate & unaffordable housing
- Limited access to clean water and sanitation facilities
But why can't they develop the city fast enough to meet the population needs?
The answer is not so easy. For this, we need to look at the ground reality.
Reasons Behind The Slow Urban Infrastructural Development
1. Complex and acquisition process: Land-related laws are a labyrinth in which numerous projects find themselves lost, delayed and disrupted by innumerable external forces. Sometimes it could be the farmers and local communities whose precious lands are being acquired, and sometimes it could be the forest department.

2. Delay in environmental clearances: How much paperwork and proof is required to get a simple RTO clearance for your vehicle? Now imagine the kind of paper trail that goes into getting environmental clearances for development. In the present scheme of bureaucracy and lack of streamlined processes, this step really keeps the stakeholders on their toes.

3. Cost overruns and financial mismanagement: Poor project planning & inadequate cost estimation can lead to this issue, which in turn affect the availability of funds for timely completion of the project.
4. Lack of institutional capacity: The Central and state government are overburdened with financing 75% of the city infra development. Insufficient institutional capacity in terms of finance and technical expertise leads to delays in implementation, limited coordination and bureaucratic traps.
So how can India expedite its lagging urban infrastructure development to accommodate 600 million city dwellers by 2036?
Here's how!
Road to Streamlining India's Urban Infrastructure Development
1. Development of dedicated finance institutions: We need more institutions like IDFC (Infrastructure Development Finance Company) that provide finance and advisory services to infra projects. We need to also expand their roles to provide:
- Long-term financing
- Tailor-made financial products
- Customized project loans, guarantees, and equity investments
2. Increased PPPs: To tackle the center & state's finance overload, Public-Private Partnerships (PPP) should be favored. How to attract private partnerships, you ask? It can be done through:
- Standardized contracts
- Infrastructure bonds
- Foreign direct investment (FDI)
- Viability Gap Funding (VGF)
3. Sustainable financing mechanisms: Promoting sustainable financing mechanisms, such as green bonds and impact investing, can attract capital from investors focused on environmental and social outcomes.
4. International funding: Collaborating with international financial institutions, bilateral agencies, and foreign investors can lead to:
- Foreign direct investment
- International technical expertise
- Knowledge sharing
- Access to international capital markets
5. Green energy-backed projects: Incorporating smart technologies and sustainable practices into urban infrastructure planning can enhance efficiency and resilience, and also reduce costs in the long run. This includes adopting:
- Smart transportation systems
- Renewable energy solutions
- Green building designs
- Efficient waste management systems.
6. Streamlined regulatory framework: Ensuring consistency, transparency, and single point-of- contact mechanism in regulatory procedures will attract investments and accelerate project execution.
7. Focus on tier-2 & tier-3 cities: A renewed infrastructural focus on tier 2 and 3 cities is a major need right now. Their development could lead to more employment opportunities which will attract more people and help in reducing the overall pressure on our major cities like Mumbai, Bangalore and others.
Next Steps
Now you must be thinking how can it all start? Who could be the change maker?
Now is the time to prepare the next crop of urban planners and policymakers who will usher in an ever-dynamic world of sustainable and healthy communities.
Explore NICMAR's Master of Planning (Urban Planning), a comprehensive 2-year postgraduate program that equips you with the knowledge and skills for development and management aspects of urban planning with regards to sustainability and demands of a growing nation.