Remember that time in our childhood when our brains had an imagination of flying cars, robot caretakers and other automatic tools, machines or equipment making our lives easier?
Well, that's all going to come true in no time.
How? Industrial revolution.
The Industrial Revolution is the only revolution that transforms unbelievable imaginations into reality. It has changed the face of the world and our lifestyles, making the earth an easier and better place to live while earning enormous benefits.
And, the surprising thing is, this fastest-evolving revolution across the globe doesn't take even a century to introduce something we could never imagine.
Today, we are living in a world where the 4th Industrial Revolution, also known as 4IR or Industry 4.0, is taking charge. And surprisingly, the 5th is already on its way (it's the trailer of this piece's climax).
But what is Industry 4.0, where has it emerged from, what were the reasons of the evolution, why is it important, and many other questions are probably knocking your intellectual door.
To answer them, we first need to go back. Way back.
Industrial Revolution: A Flashback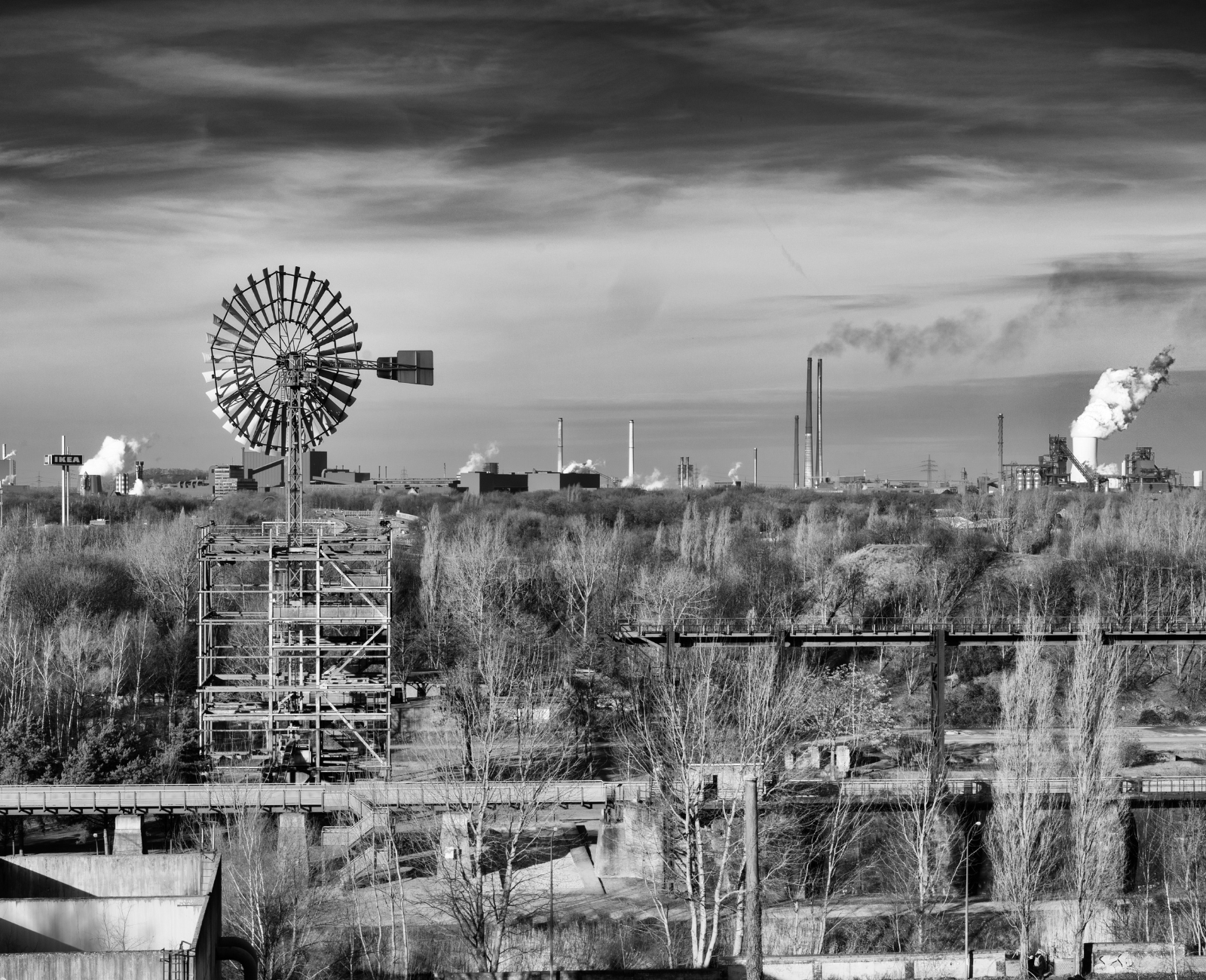 Can you believe that the world has already witnessed four major technological advances till now? Just like Pokemon, the evolution of the Industrial Revolution gave us its 4 versions. But how? Let's check it out!
The First Industrial Revolution began between the late 1700s and early 1800s. What made it the first? The usage of water and steam power! Whatever machines existed were operated using these resources.
Later, between the late 1800s and early 1900s, various intellectuals recognized and utilized the power of oil, gas and electric resources. That's how the Second Industrial Revolution began. This era witnessed advanced communication with the telephone and telegraph. Also, the manufacturing processes were automated to some degree.
After that, the middle of the 20th Century introduced major technologies like microprocessors, PCs, cellphones and the internet. Steve Jobs' introduction to personal computers in 1977 was a benchmark. That's how the Third Industrial Revolution, also called the Digital Age, began. This marked the inception of The Information Age.
And now, it's the 4th revolution that has taken center stage.
What is Industry 4.0?
According to Mckinsey & Company, "Industry 4.0—also called the Fourth Industrial Revolution or 4IR—is the next phase in the digitization of the manufacturing sector, driven by disruptive trends including the rise of data and connectivity, analytics, human-machine interaction, and improvements in robotics."
In simple words, automation commenced the 4th Industrial Revolution. With IoT technology, machine-to-machine communication, machine learning, data analytics, and other smart technologies, this revolution is replacing humans wherever possible.
But which technologies are making this happen? Here they go:
- Internet of Things (IoT)
- Connected Manufacturing
- Smart Factories
- Cloud Computing
- Artificial Intelligence, and many more.
If you have visited McDonald's recently, you may observe a device that gives you a choice to order immediately online. You can already see how a smart device helps you avoid the queue and save time. That's how automation is happening.
Also, today, you have an app for every possible thing, like getting a cab, ordering food or groceries, shopping, consulting a doctor and many more. On top of it, you do not even have to carry cash in your wallet as you have UPIs or QR Codes for your transactions.
Basically, everything is in our cellphones…, oops, smartphones and everything is online.
This is what the Fourth Industrial Revolution is all about. And it has taken the world by storm already.
But… has it shaken hands with India yet? Let's see.
Has Industry 4.0 already arrived in India?
In India, the FMCG, Telecom and Healthcare sectors have majorly adopted the 4th version. However, our country is rigorously preparing itself to adopt Industry 4.0.
For instance, the government is planning to increase the manufacturing sector's contribution to the GDP to 25% by 2025. Also, heavy industries and public enterprises are establishing centers to help SMEs. Various reports say that the smart factory industry is set to reach $215 billion by 2025.
This is 2023 going on, so fasten your seat belts, for in only two years, you will experience a market disruption in our country. India is soon going to be the top performer of the revolution.
Industry 4.0 is gradually changing the face of the Indian market, and we're already seeing its effects.
But… What do you think is making it so? How are businesses changing or, rather, disrupting their models to cope with the modern market?
Let's check it out.
1. The Advent of Predictive Maintenance Technology

The technologies introduced by Industry 4.0 are meticulous astrologers of machinery and other equipment. HOW? Predictive Maintenance Technology.
Today, businesses are no longer relying on guesswork to maintain their equipment. They use the power of predictive maintenance technology that provides data analytics helping them monitor the health of their machines, identify potential problems, and take preventative action before any issues occur. This means less downtime, lower maintenance costs, and a safer work environment for everyone.
For instance, with real time asset tracking, data driven demand forecasting, reduce human intervention and improve operational efficiency, Tata Communications India IoT Solutions extract maintenance analysis.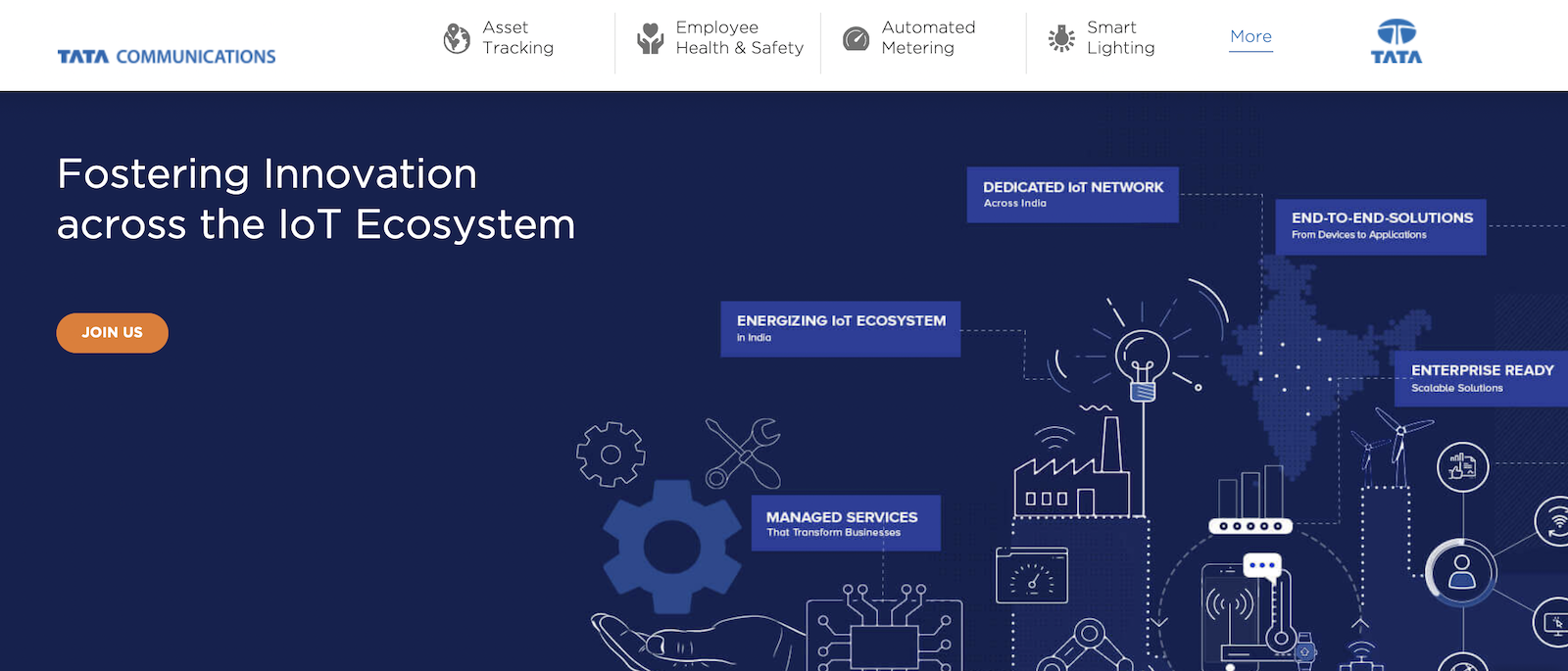 Further, the company uses LoRaWAN Technology to operate devices with low battery consumption and minimal infrastructural setup. That's how Tata Communications India uses the power of Predictive Maintenance Technology.
2. Automated Manufacturing + Robots = Less Human Work!
Cute or maybe not-so-cute robots like 'Wall-E' are becoming a reality in our country, thanks to the fourth industrial revolution that is transforming manufacturing processes in India by introducing automation.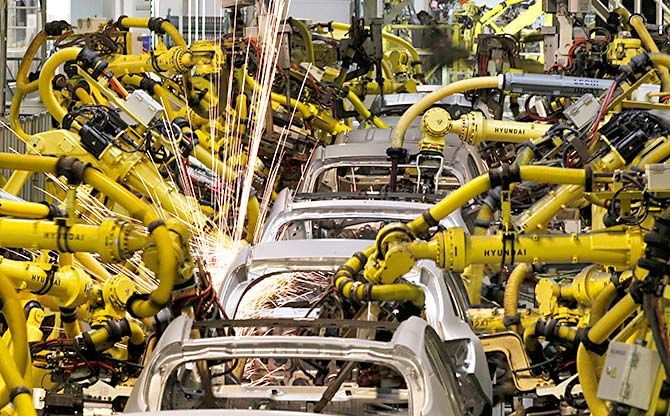 Industry 4.0 has put robots and other similar machines or technologies on the job to manufacture various products. Hopefully, the manufacturing plants don't become a museum! These robots can perform repetitive tasks that were previously done manually. This shift towards automation has enormously benefited businesses with increased productivity, improved quality, reduced labor costs, and many others.
To prove that it's real, here's an excerpt from an article by "MM International" from 2019:

Tata Motors, a prominent car manufacturer in the country, has integrated the use of seven spot welding robots at their framing stations located in the Pune and Sanand plants. These advanced robots have revolutionized the welding process, enhancing both safety measures and production stability in the creation of vehicles.
Similarly, Maruti Suzuki India has embraced the power of automation by employing a staggering fleet of 5,000 robots across their Manesar and Gurgaon plants in Haryana. These robots are instrumental in streamlining crucial operations in the weld, paint, and press shops.
Moreover, the renowned automobile giant, Mahindra & Mahindra, has made significant strides in robotics, as approximately 70% of their body shop work is now executed by these cutting-edge machines.
The number, obviously has shot up since then, but it's clear that automation has completely changed the game for the manufacturing industry of our country.
3. Digitization of Supply Chain
Digitization introduced by Industry 4.0 can make you really possessive about your supplies. It can track the movement of your supplies while keeping an eye on the quality of the process. How? Let's have a look!

The 4th revolution is helping businesses with digitized supply chain management in India. This technology can track inventory levels, optimize shipping routes, and monitor supplier performance with ease. This can result in an improved supply chain efficiency that saves businesses time and money while providing customers with better service.
Saying that, you must have received a package at one point of your life from a logistics service called 'Delhivery'. The company offers pickup and delivery services of personal packages or parcels and business shipments. It is an online service wherein you can track your pickup as well as your delivery while able to access other relevant information.
Well, it was just a sample of supply chain digitization, and it's not the only one today.
4. The magic of Augmented Reality (AR) and Virtual Reality (VR)
How strange is it? Today, we have technologies that can give you a real-time experience of something yet to exist.
Well, Augmented Reality (AR) and Virtual Reality (VR) are truly magical technologies of Industry 4.0. These have significantly changed the face of e-commerce businesses.
AR and VR are the immersive technologies of this revolution that offer businesses new ways to engage with their customers. From providing virtual product demonstrations to delivering an unparalleled in-store shopping experience, AR and VR have enhanced overall customer experience.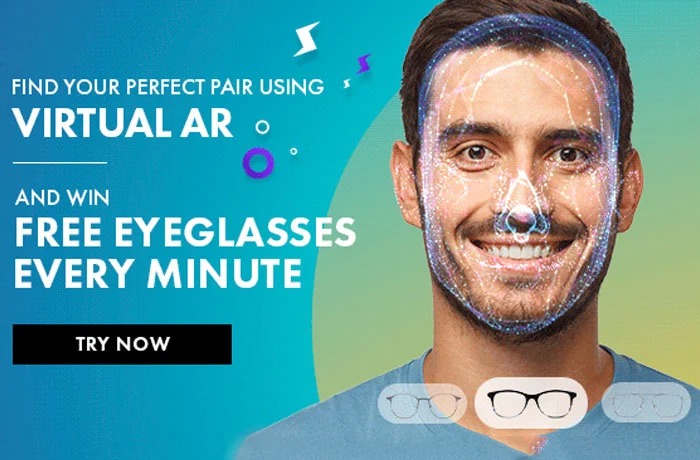 For instance, we all know how Lenskart has enhanced our shopping experience for eyewear. Its Virtual AR Tryout of the products has helped potential customers in making decisions while easing their buying process. And, that's what differentiates Lenskart from its competitors while making it one of the most preferred brands.
It's Time for Climax! The Emergence of Industry 5.0.
The hands on the clock are moving fast;
With that, our world is becoming unstoppable!
The previous mistakes are realized
And we are evolving with the next best thing!
Industry 4.0 is yet to establish itself in our country. But, simultaneously, the world is getting ready for another revolution. Industrialization is evolving again with the new and emerging Industry 5.0, also known as the 5th industrial revolution.
Industry 5.0 foresees humans working with advanced technologies and A.I. robots that enhance workplace processes. It will be more human-centric while focusing on increased resilience and sustainability.
With the strong base built in the Industry 4.0 era, it shall exhibit developments in I.T. while enriching big data analysis, IoT, machine learning, automation, artificial intelligence, smart systems, robots and virtualization.
Industry 5.0 is going to be more amazing than the current one. This may take another century. But till then, what's next in Industry 4.0?
What the future of India looks like in the era of 4.0
According to an article written by Swathi Satish, published on clearias.com, "In the future, technological innovation will lead to a supply-side improvement, with gains in efficiency and productivity. Transportation and communication costs will drop, logistics and global supply chains will become more effective, and the cost of trade will diminish, all of which will open new markets and drive economic growth."
So basically, the face of the Indian economy is going to change in no time. It may take India to the top of global competition while solving major problems like unemployment, poverty, economic inequality, and others.
All in all, there's a whisper that the whole world is talking and wondering about. India might become a superpower one day! What if Industry 4.0 in India makes it come true?