The National Education Policy 2020 - a revolutionary step towards shaping the minds of our nation's future. You might think, "What's the big deal? It's just another policy document." But, it's not just another piece of paper; it's a guiding light towards a better tomorrow.
Education is the backbone of any society. It shapes the way we think, act, and interact with the world around us. And that's why the National Education Policy 2020 is so crucial. It lays the foundation for a comprehensive, holistic, and inclusive education system that caters to the needs of all students, regardless of their background.
But the real question is - why should universities bother implementing this policy?
Well, we live in a world that's constantly evolving, and education needs to keep up with it. The National Education Policy 2020 recognizes this and advocates for a multidisciplinary approach to learning that encourages critical thinking and problem-solving skills.
Universities that implement this policy will not only be providing their students with a cutting-edge education but also preparing them for the challenges of the future. They'll be nurturing students who are not only knowledgeable but also empathetic and socially conscious.
Moreover, the policy emphasizes the use of technology in education, which is especially relevant in today's digital age. Universities that embrace this aspect of the policy will be equipping their students with the skills and knowledge needed to succeed in a tech-driven world.
And, that is what our recently held expert talk was all about! On March 14, 2023, the Internal Quality Assurance Cell (IQAC) at NICMAR University in Pune hosted an expert talk on the Implementation of National Education Policy 2020. And who better to deliver this talk than Prof. (Dr.) Nitin R Karmalkar, the former Vice-chancellor of Pune University!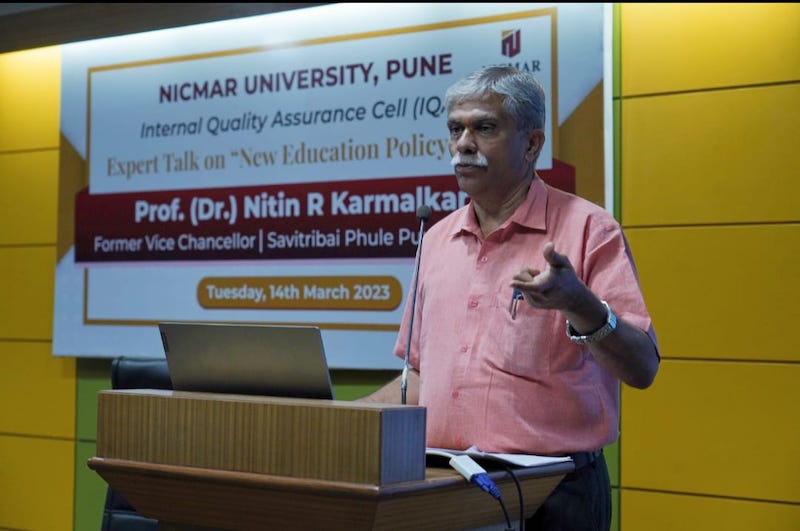 During his speech, Prof. Karmalkar highlighted the crucial aspects of NEP 2020, such as inclusivity, equity, quality, affordability, and accountability, that promote learning opportunities for all. He emphasized the importance of a close connection with the industry, bridge courses, community engagement, experiential learning, and more, for the holistic development of learners.
But that's not all! Prof. Karmalkar also gave an overview of the implementation of NEP and the road ahead for the state of Maharashtra. And, Prof. (Dr.) Anil Kashyap, the President and Chancellor of NICMAR, reiterated the university's commitment to implementing NEP 2020.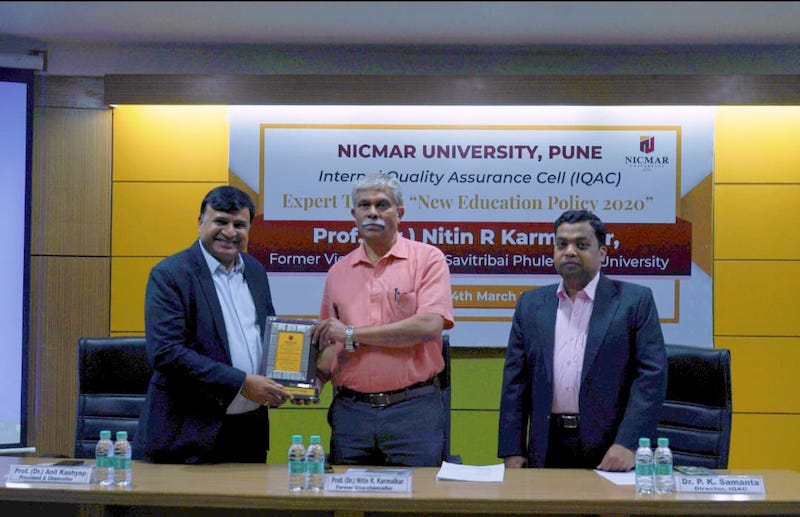 The talk ended with a thrilling question-answer session, and Dr. P K Samanta, the Director of IQAC, offered a vote of thanks. Faculty members from different schools, officers, and staff members of the university were all thrilled to be a part of this exciting event.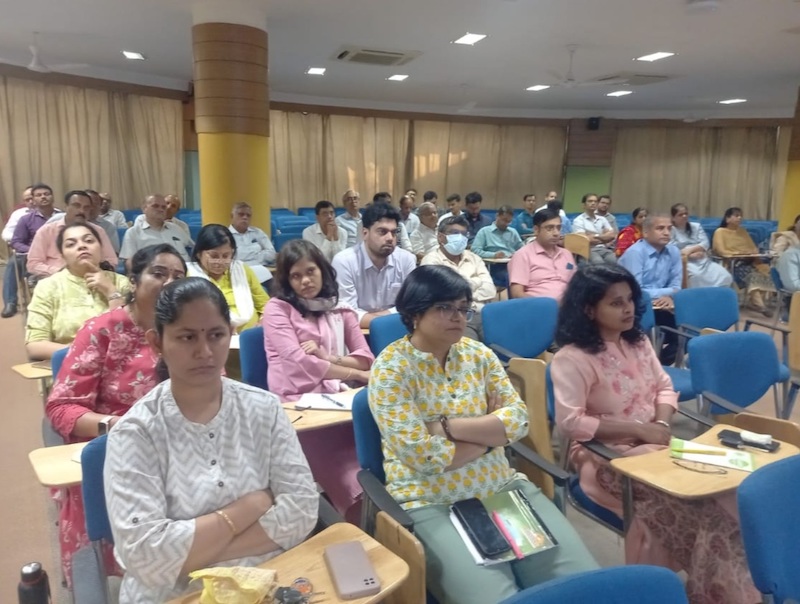 National Education Policy 2020 has brought a refreshing breeze of change in the education sector. For universities, the implementation of this policy is no less than a mandate. In today's rapidly evolving educational space, universities cannot afford to stick to the old-fashioned ways of teaching and learning. NEP 2020 acknowledges the need to prepare students for the dynamic world outside by prioritizing the development of critical thinking, problem-solving, and creativity.