So, you think innovation is only for the elite?
What if we told you that there's a new way to approach innovation - one that doesn't require deep pockets or fancy tech?
Introducing - frugal innovation.
In a world where innovation is often associated with expensive technology and resources, frugal innovation offers a refreshing perspective. It is a mindset that values simplicity, resourcefulness, and creativity, and it has the power to transform the way we approach problem-solving
Frugal innovation is about finding ingenious ways to do more with less, and it has the potential to address some of the most pressing challenges of our time. From tackling poverty and inequality to addressing climate change and environmental degradation, frugal innovation has the power to transform the world we live in.
So, whether you're an entrepreneur, a student, a policymaker, or just someone curious about the future of innovation, hop on board this exciting journey with us as we highlight five incredibly frugal innovations that have changed the face of the Indian economy.
1. Byju's
Category: Online education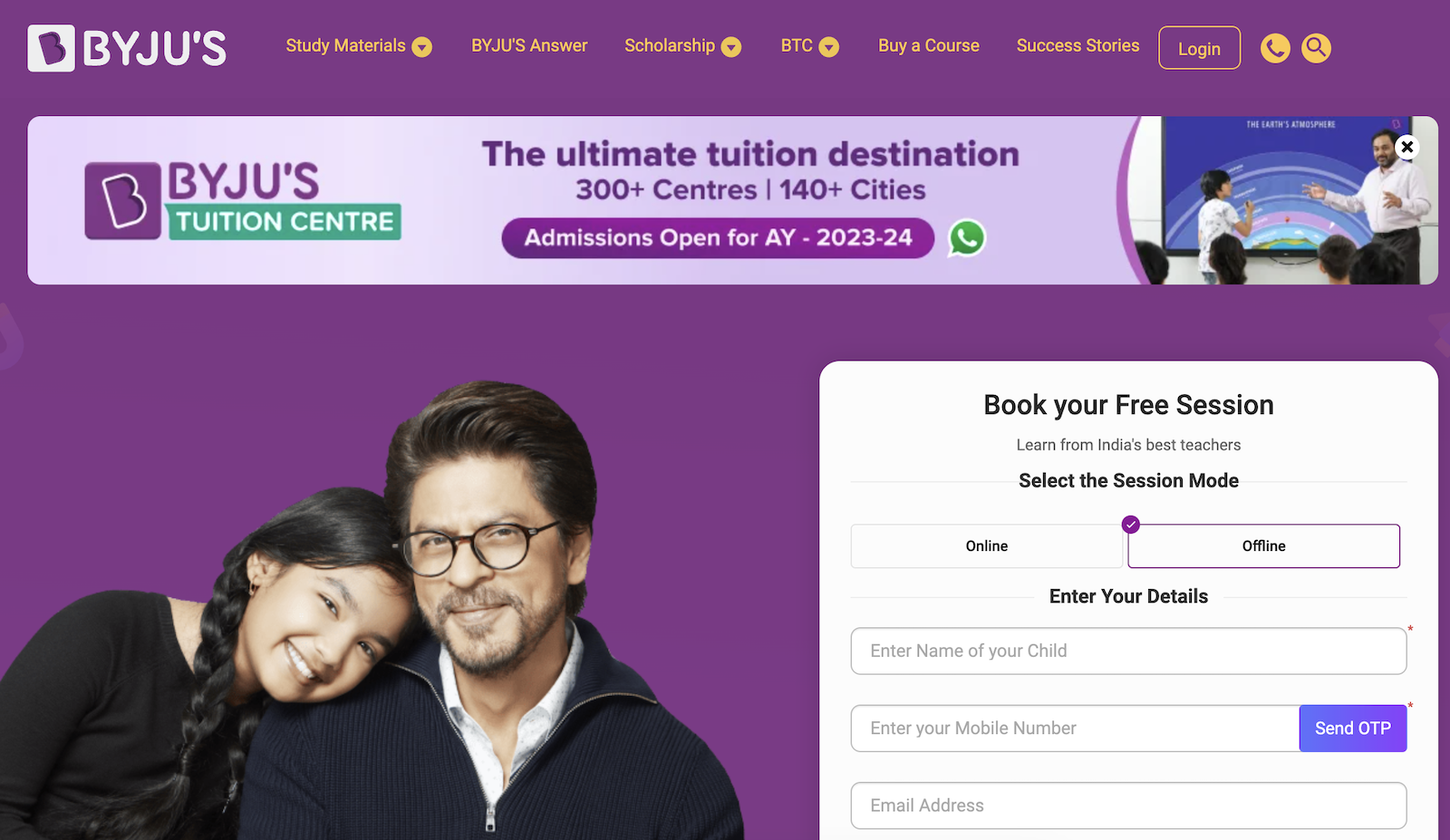 Byju's is a shining example of frugal innovation in the online education space. With a goal of making quality education accessible to students across India, Byju Raveendran and his team utilized innovative and resourceful techniques to develop an app that offers personalized learning experiences and interactive video lessons.
One way that Byju's kept costs low was by leveraging technology to reach a large audience. By using mobile devices, they were able to offer their platform to millions of students who may not have had access to traditional classroom resources. They also used AI and machine learning algorithms to create a personalized learning experience for each student, which helped them stand out from other edtech competitors.
Another way that Byju's saved costs was through their partnerships with schools. By working directly with schools, they were able to offer their platform to students at a lower cost than if they were to market their services directly to individual families. This allowed Byju's to reach a broader audience and provide quality education to students who may not have had access to it otherwise.
Today, Byju's is valued at over $16 billion and has become one of the leading edtech companies in the world. Their innovative approach to education has helped to transform the way that students learn and has made quality education more accessible to a wider audience. Byju's success is a testament to the power of frugal innovation and the potential it has to disrupt traditional industries and create new, more efficient models.
2. Ola
Category: Ride-hailing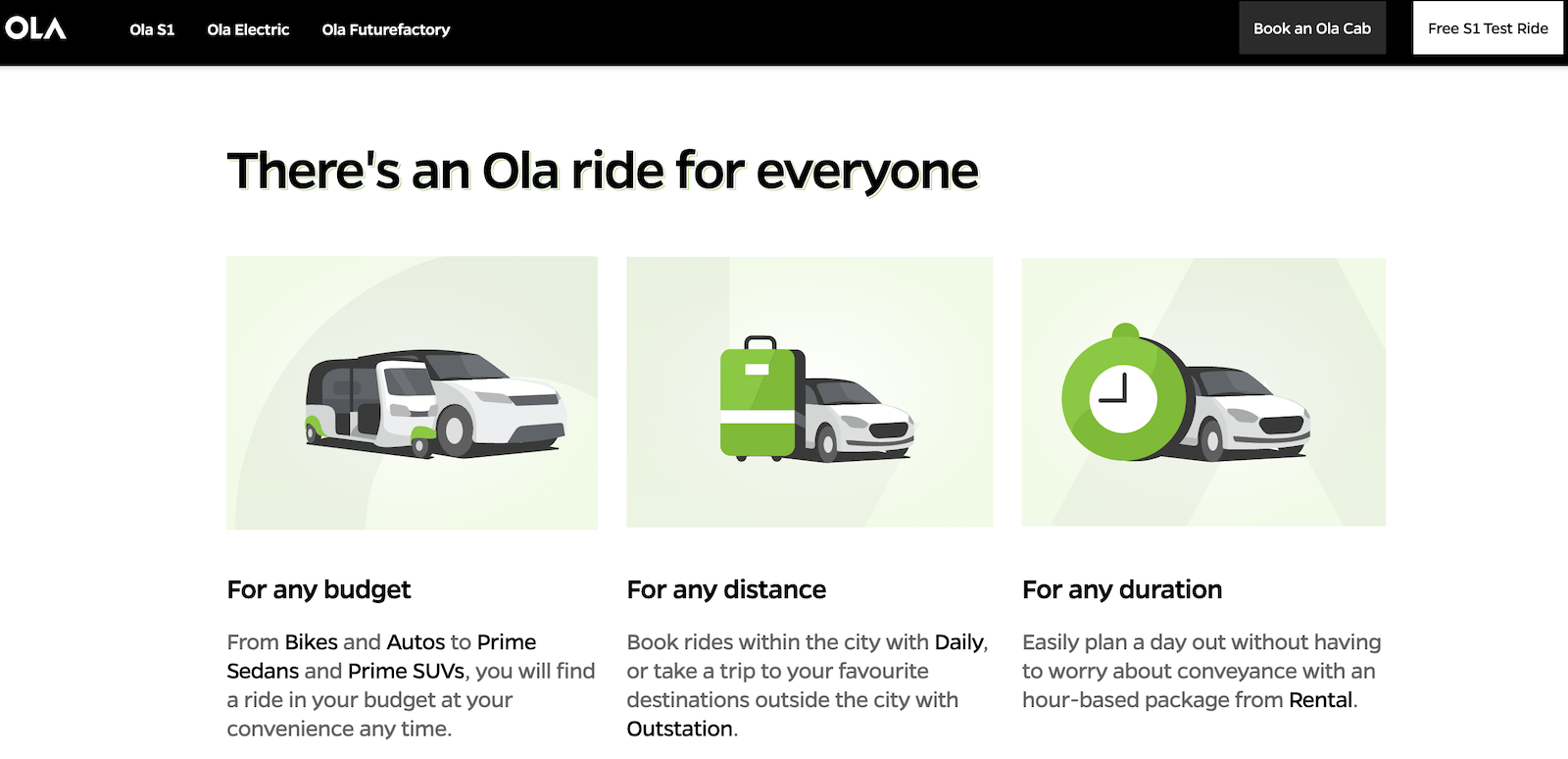 Back in 2010, when the ride-hailing market in India was dominated by established players, Ola entered the market as an online cab aggregator. Ola used innovative techniques to gain a competitive advantage, despite having limited resources and funding.
One of the key features that set Ola apart from other players was their introduction of cashless payments. This not only made the payment process more convenient for customers but also reduced the need for drivers to carry large amounts of cash, making them less vulnerable to theft. Ola also introduced real-time ride tracking, which allowed customers to track their ride and estimated time of arrival. This feature improved customer trust and created a more efficient and reliable service.
Ola's innovative approach paid off, and the company quickly gained a foothold in the market. Today, Ola operates in over 250 cities in India and has expanded globally to countries such as the UK, Australia, and New Zealand. Ola's frugal innovation has not only disrupted the traditional taxi industry but has also created new job opportunities for drivers and expanded access to affordable transportation for people across the world.
Ola's success shows that frugal innovation can help startups to succeed in highly competitive markets by offering unique and innovative solutions to customers. By focusing on simplicity, resourcefulness, and creativity, companies like Ola can not only survive but thrive in even the most challenging business environments.
3. Udaan
Category: B2B e-commerce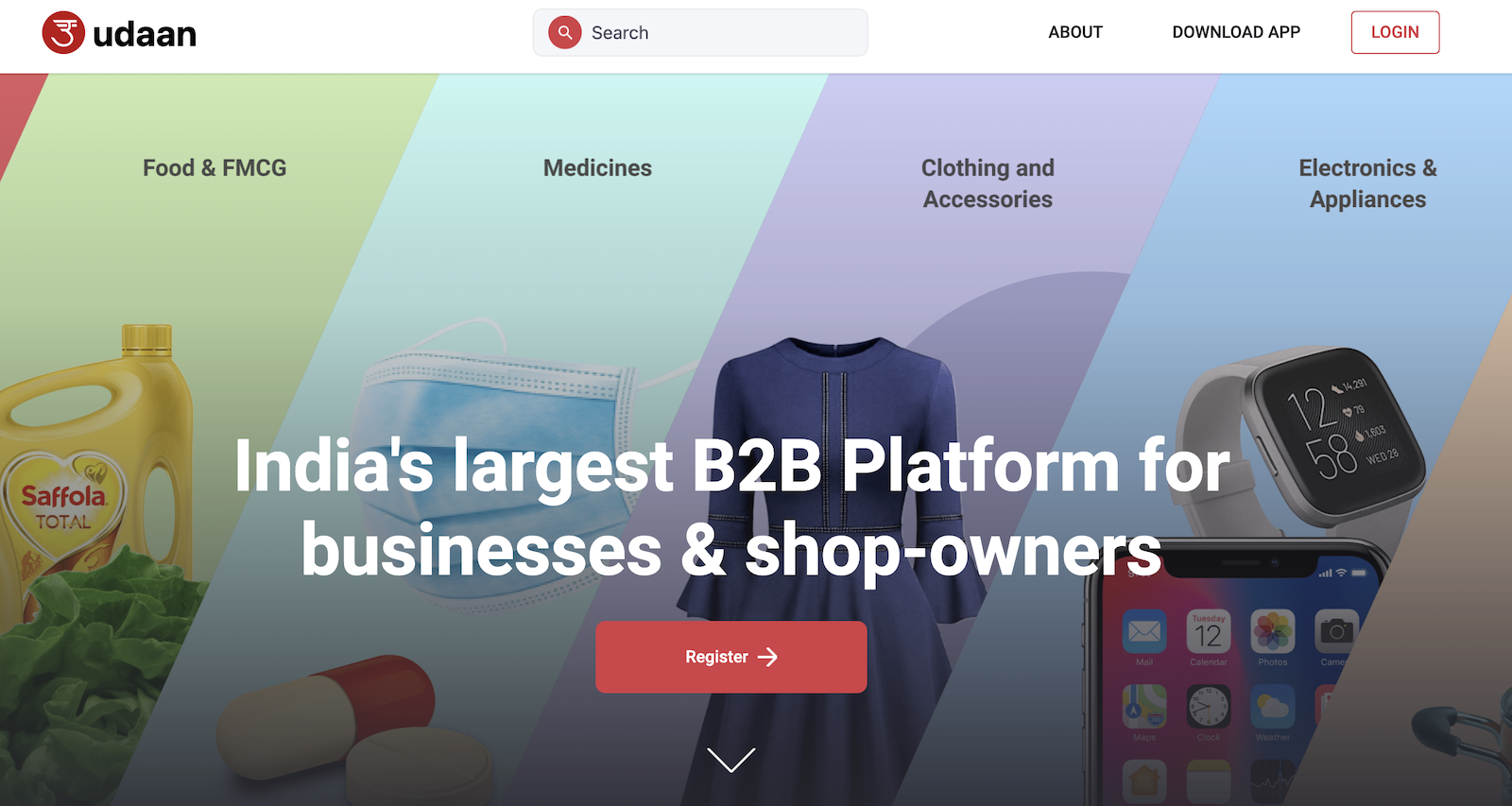 Another prime example of frugal innovation is Udaan, a B2B e-commerce solutions provider. In 2016, when the B2B e-commerce market in India was still in its infancy, Udaan entered the market to bridge the gap between small and medium-sized businesses and manufacturers and wholesalers. They used innovative techniques to simplify the buying and selling process, making it more accessible and affordable for their users.
One of the key features that set Udaan apart from other players was their focus on simplifying the buying and selling process. They leveraged technology to streamline the process, from product discovery to payment and delivery. This not only made it easier for businesses to find the products they needed but also reduced the transaction costs associated with traditional buying and selling methods.
Udaan also focused on creating a seamless experience for their customers. They used technology to provide real-time inventory updates, seamless payment processing, and quick delivery. This allowed their users to manage their business operations more efficiently and effectively.
Today, Udaan has over 3 million users and is valued at over $7 billion. Udaan's frugal innovation has not only disrupted the traditional B2B e-commerce industry but has also created new opportunities for small and medium-sized businesses in India to connect with manufacturers and wholesalers, expand their business, and drive economic growth.
4. Biocon
Category: Biopharmaceuticals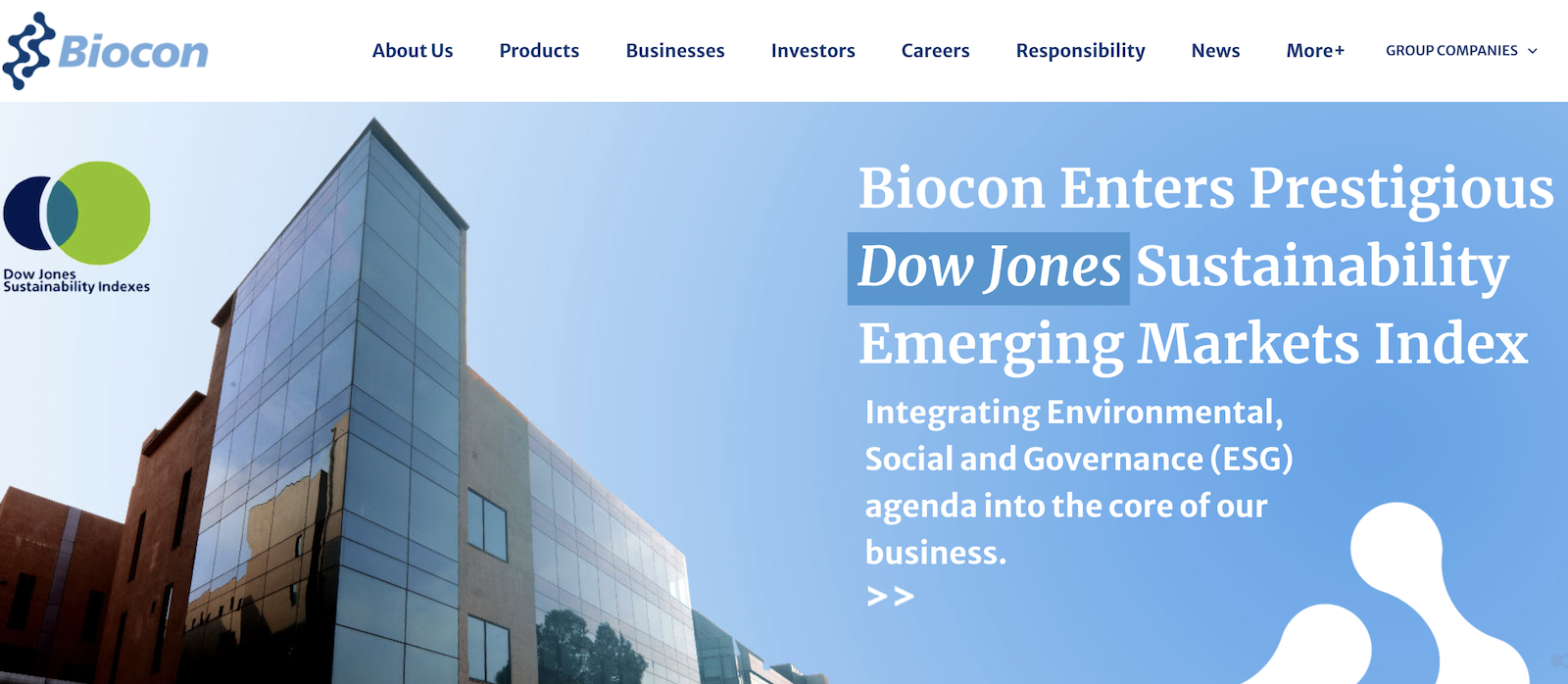 Biocon's success is attributed to their use of frugal innovation techniques, which involves developing low-cost solutions that are affordable to a large portion of the population. This approach is particularly effective in developing countries where access to expensive medicines is limited.
For instance, Biocon developed a recombinant human insulin, INSUGEN, using a low-cost fermentation process. This made it possible for them to offer insulin at a much lower price than their competitors. This innovation helped to address the affordability of insulin for millions of diabetic patients in India and other developing countries.
Biocon also developed cost-effective biosimilar drugs, which are copies of biologic drugs that have already been approved. For example, they developed a biosimilar version of Herceptin, a breast cancer drug, which they sold in India and later in other countries. This made cancer treatment more accessible to patients who could not afford the high cost of the original drug.
Moreover, Biocon's partnership with global pharmaceutical companies helped them to expand their reach beyond the Indian market. They partnered with Pfizer to distribute their biosimilar insulin in developed countries like Europe and the United States. This partnership allowed Biocon to access new markets and expand their customer base.
5. Fasal
Category: Agritech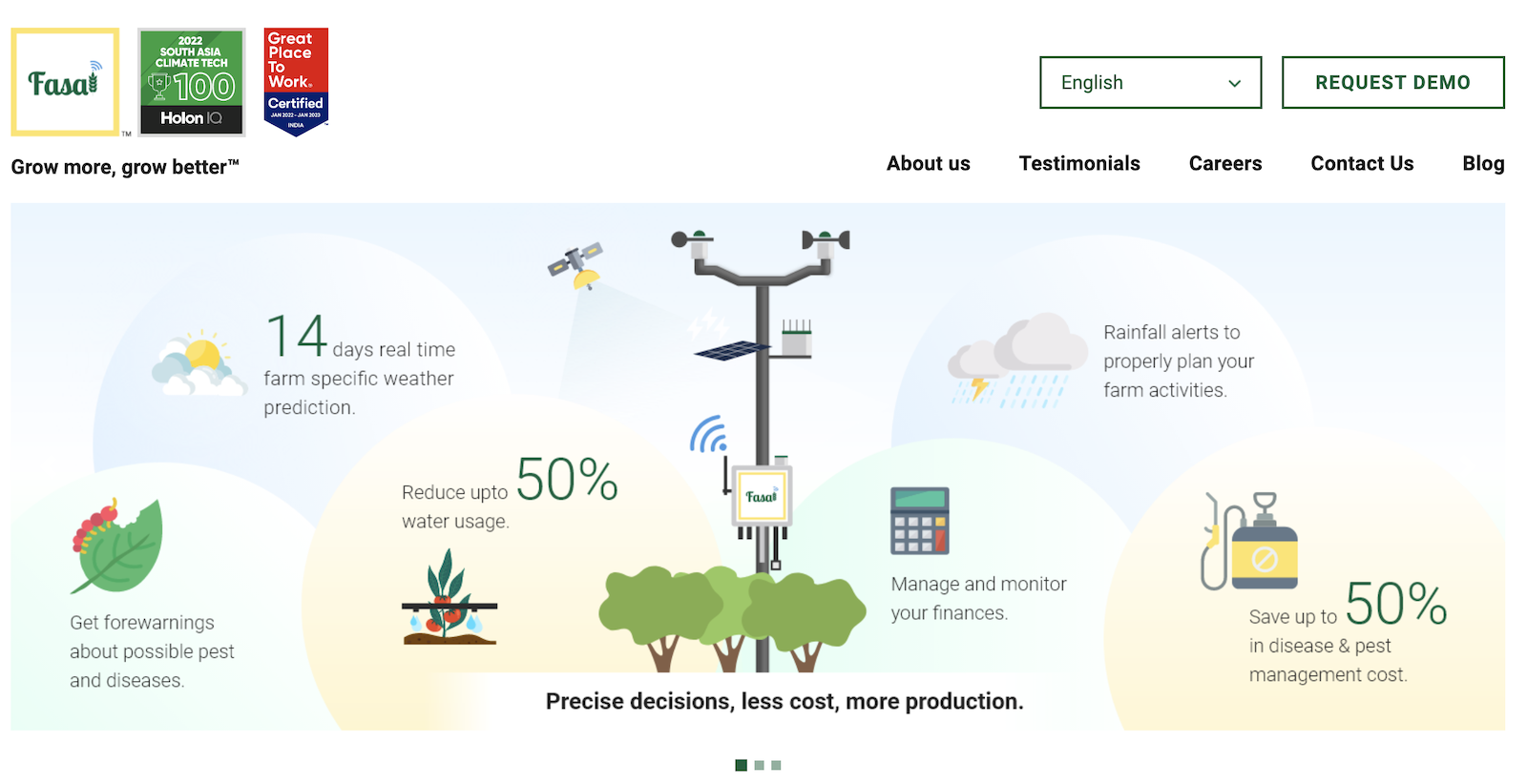 Fasal is a shining example of frugal innovation in the agriculture sector. Based in Pune, India, Fasal has developed AI-powered sensors that help farmers manage their crops with greater efficiency, reducing waste and increasing yields.
What sets Fasal apart is its approach to frugal innovation. Instead of focusing on high-tech solutions, Fasal has developed low-cost, scalable solutions that are accessible to small-scale farmers in India and other developing countries.
Fasal's sensors are designed to be affordable, easy to install, and highly effective. They are powered by solar energy and do not require an internet connection, making them ideal for farmers in remote areas with limited access to resources.
Fasal's sensors collect data on a range of variables, including temperature, humidity, soil moisture, and nutrient levels. This data is then analyzed using machine learning algorithms to provide farmers with real-time insights into their crops' health and growth patterns.
By using Fasal's sensors, farmers can optimize their crop growth, reduce waste, and increase yields. They can also save money on water, fertilizer, and other resources by using them more efficiently.
Fasal's frugal innovation approach has made it possible for small-scale farmers in India and other developing countries to access cutting-edge technology at an affordable cost. This has the potential to transform agriculture in these regions, improving farmers' livelihoods and increasing food security.
Innovation is the name of the game, and Indian companies are taking it to the next level with their frugal innovation techniques. These companies have created products and services that are not only affordable but are also changing lives in more ways than one!
From biopharmaceuticals to agritech, Indian companies have disrupted various industries by focusing on low-cost, scalable solutions. These innovations have been game-changers, reaching millions of people who were previously underserved.
Frugal innovation has allowed Indian companies to stay competitive and address some of the most pressing challenges of our times. And the best part? They're doing it with a sense of humor and a fun-loving spirit!
With frugal innovation, the sky's the limit for India's economic growth and job creation. More companies are embracing the frugal innovation mindset, and the potential for India to become a leader in innovation and technology is boundless.