It gives us great joy to announce the signing of a Memorandum of Understanding (MoU) with SoftTech Engineers Limited, a leading software products company in AEC solutions for Civil / Structural Engineering, Architectural, and Construction industry specific applications.
SoftTech Engineers Limited has a series of products designed to drive the future of digital revolution in the urban and infrastructure domains. Its fleet of cutting-edge solutions include AutoDCR, BIMDCR, PWIMS, OPTICON, CIVIT platform for Permitting, Estimation & Rate Analysis, Bid Preparation, Construction Site & Project Management, Subcontractor Management, ERP for the construction industry, e-Governance solutions, and learning resources.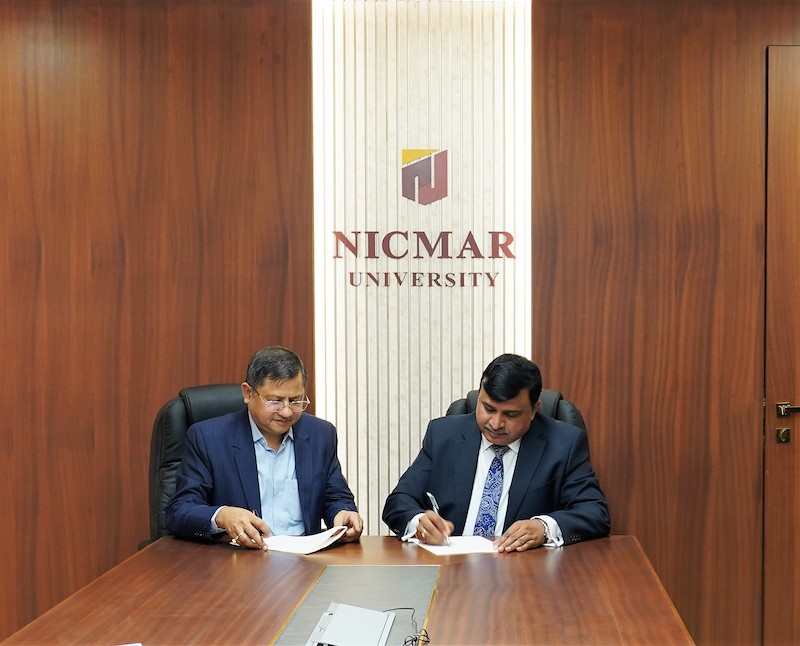 By virtue of being India's most illustrious built environment university, NICMAR continues to take pride in its innovative and futuristic initiatives.
With this MoU, we look forward to fostering a strong industry-academia relationship by embarking on multiple collaboration initiatives such as information exchange on the latest technologies, trends in the built environment space, research initiatives of mutual interest, and ultimately, strengthen the ecosystem in the Architectural, Engineering, and Construction domain.